PUAD 2015 a great success!
Almost 500 riders turned out on Sunday 12th July 2015, despite the dreary weather, to take part in the Petersfield Ups and Downs bicycle ride which the Firm sponsors. The weather did not dampen their spirits, with courses designed for families and those looking for more of a challenge!
Linda Wilson, Head of our Employment Department, who took part with her family said,
"It was great to see so many people of all ages coming together for an event such as this. Not only will have it raised money for charity but we had one very happy and proud 6 year old once it was over! I would certainly encourage people to get involved in 2016"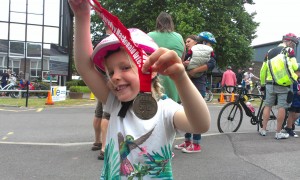 Congratulations to Petersfield Round Table and all who took part. The event this year was supporting Naomi's House and Jack's Place,  The Kings Arms, and The Rosemary Foundation. The Firm is pleased to announce it will also be sponsoring PUAD for 2016.