Gender Pay Gap reporting
There are many statistics that are published about the gender pay gap but even having taken into account that women often work fewer hours for child care reasons, there are concerns that on average women are being paid less than men. The overall statistics are that although women make up 47% of the UK workforce they earn 20% less than men.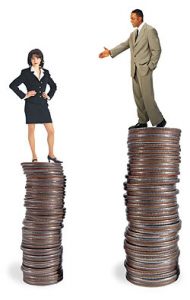 The Equality Act 2010 gave the government the power to require companies to publish information about any gender pay gap within their organisation. Initially, this was supported by the government voluntary scheme of Think, Act, Report Framework to help address the gender pay gap issue.
Eventually, the relevant section under the Equality Act was brought into force on 22nd August 2016 and on the 6th December 2016 draft regulations were published that are expected to be brought into force by 6th April 2017 subject to parliamentary approval.
What do the gender pay gap regulations do?
The Equality Act (Gender Pay Gap Information) Regulations 2017 require employers with 250 employees or more to publish details about the mean and median average hourly pay of their male and female employees. The Regulations set out in quite some detail how to calculate these figures but despite this, the Regulations then fail to set out any real sanction for failure to comply with the duty to publish such information.
Although there are possible enforcement provisions via the Equality and Human Rights Commission, it appears they are not set up and prepared to be able to take such enforcement. Therefore, it remains to be seen how far these Regulations will go in trying to achieve transparency with respect to the gender pay gap.
Refusing to pay female employees the same as male employees on the basis of their gender is discrimination on the basis of sex and if you have any queries regarding this area, or any other area of employment law, please do contact us on 01730 268211, or at , to see how we can help.
N.B. Please note that the above information is a guide only and does not constitute legal advice. We recommend seeking specialist legal advice on your own particular circumstances.