I'm going through a difficult separation: why not share it on facebook?
On the whole, social media is a useful and effective tool for sharing information between friends, businesses and the world generally. For most, it is a very positive and welcome innovation, which has developed enormously over the past 10 years or so.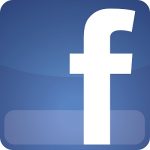 As the use and range of social media increases, however, so does the tendency to blur the distinction between private and public information. This is an issue that arises frequently in family law, as very few people are comfortable with the idea of difficulties in their personal lives being published across the internet, yet it seems to be happening more and more.
The repercussions of posting something negative about an ex partner can be significant. Depending on the exact nature of what is posted, it could be construed as harassment – which is potentially a criminal offence – or could simply give your ex-partner ammunition to use against you. It could even impact on the arrangements in place for any children involved. At best it is going to make a difficult situation more hostile, and there is also the reaction of those who read and respond to the posts – and who might publish it more widely – to consider.
Nor should you think a negative post is "safe" because you think it only goes to friends: we often find that the ex partner hears about it, even though it should be "impossible".
In short, emotions may be running high but do not post anything that is personal and relates to a separation or difficulties in a relationship on social media. It is not worth it and could backfire. If you have already done so, do not panic as you are certainly not the only one; just delete the post and think carefully before doing so again.
If you are experiencing difficulties in a relationship, which are possibly being exacerbated by the (inappropriate) use of social media, please do contact a member of our family department.