Voluntary overtime and holiday pay
The Working Time Directive (WTD) and therefore the Working Time Regulations (WTR), which implements the WTD for the UK, states that workers must have the right to paid holiday.  The aim with respect to this paid holiday is to ensure workers do not suffer a disadvantage on taking their holiday.  This was seen in the cases around commission which found that commission payments should be reflected in holiday pay.
With respect to overtime, when working out someone's weekly pay you would look to their 'normal working hours'.  Previously in the case of Bamsey –v- Albon Engineering Manufacturing plc [2004] the Court of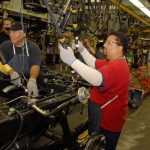 Appeal had held that voluntary overtime did not need to be included in holiday pay as it was not normal working hours.  However, bearing in mind the case law and how this area has evolved, this position began to look untenable. Those workers that were not paid their regular, voluntary overtime pay during holiday, but only normal pay, would be deterred from then taking holiday as they would lose out financially.
This was then confirmed in the case of Dudley Metropolitan Borough Council –v- Willetts & Others in the Employment Appeal Tribunal.  In this case, a group of 56 employees claimed they had not been paid the correct rate of statutory holiday pay.  They claimed their holiday pay should reflect their voluntary overtime.
The Tribunal concluded that the overtime pay should be included in statutory holiday pay for the four weeks minimum leave required by the WTD.  Although wholly exceptional payments would not be regarded as normal pay, the overtime in this case was paid with sufficient regularity to be considered part of normal remuneration.  The Employment Appeal Tribunal agreed, dismissing the appeal by the Council.  It was a question of fact and degree for the Tribunal and the payment must normally have been paid over a sufficient period of time on a regular or recurring basis to become 'normal pay'.
This case also dealt with the question of out of hours payments and on-call allowances, which were also found in this case to count towards holiday pay. Businesses which rely on workers regularly working voluntary overtime, or that pay for on-call allowances and out of hours payments, now need to review how they pay holiday pay to ensure they comply with the law.
If you have any queries with the respect to this topic or any other employment law query, please contact  us on 01730 268 211 or at .
N.B. Please note that the above information is a guide only and does not constitute legal advice. We recommend seeking specialist legal advice on your own particular circumstances.